VIP Chef Showdown
Friday, October 20, 2023
7 PM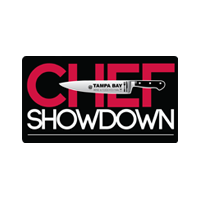 23 Chefs. 11 Battles. 1 Championship Night
Brought to you by Herradura Tequila and presented by GOYA
Taking place in the Baptist Health VIP Hospitality Village featuring the GOYA Culinary Pavilion
#ChooseYourChamp at the iconic VIP Chef Showdown, presented by Goya Foods, Tequila Herradura, Cadillac, Celebrity Cruises, Halperns, and official bank partner, City National Bank. Join Miami's top executive chefs for an evening of competitive culinary cook-offs, where YOU are the judge as you indulge with endless seafood and cocktails because tickets are completely all-inclusive!
In a perfect combination of competition level cuisine, tropically fresh cocktails, and live entertainment, the Chef Showdown tours guests through the BEST of Miami's culinary scene with the ultimate BEACH BASH meets Chef SHOWDOWN, thanks to the help of DJ PaulE. Hosted inside the VIP Hospitality Village and #SobeSeafood Week's GOYA Culinary Pavilion, 23 chefs will go head-to-head in 11 unique seafood showdowns and before you hit the pavilion, chefs will host battle pavilions where YOU sip, sample and VOTE on your favorites. And when we say sample, we mean "Good Luck trying to finish all champion dishes"!
Chefs from each battle will take the stage throughout the night where representatives from the culinary and media world will judge the best in each showdown. The deciding factor are THE GUESTS! Help us decide the 2023 CHAMPIONS!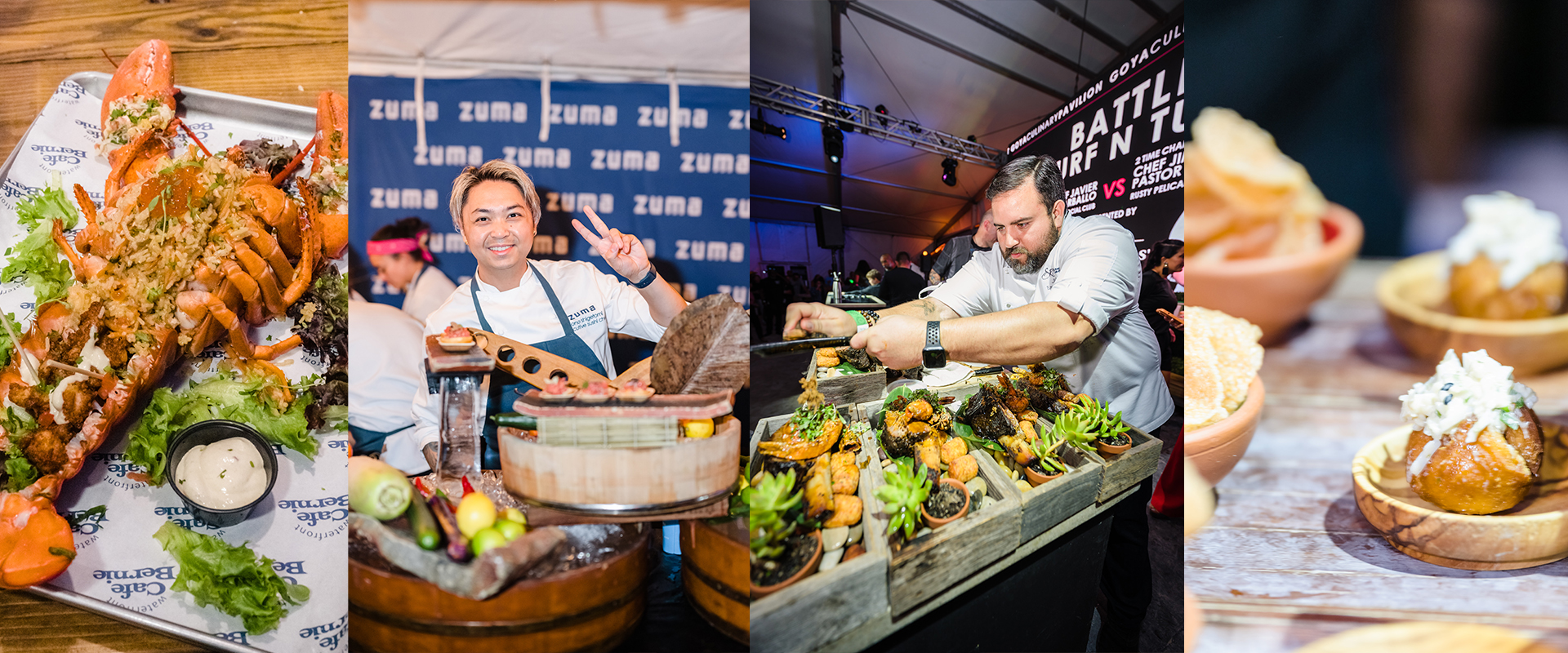 Follow @sobeseafoodfest to stay up to date on battle pairings to be announced in September!
The Chef Showdown delivers a uniquely entertaining culinary experience in the most beautiful, beach-front setting thanks to our partners Goya Foods. Come ready for a truly VIP evening on the sands of South Beach.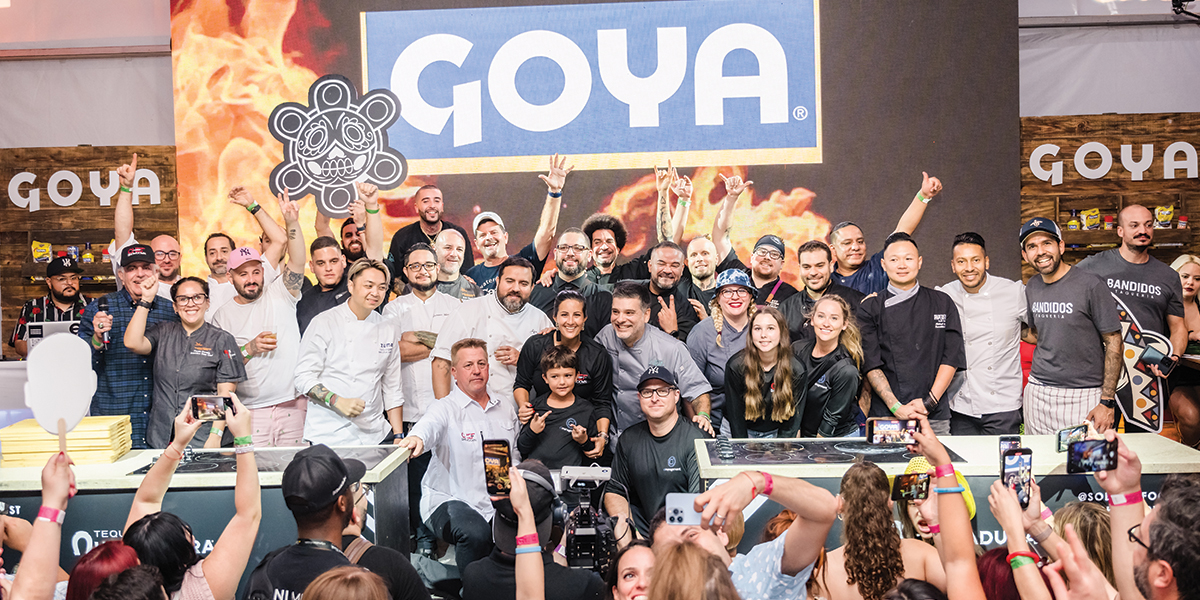 What you will find with your VIP Admission to the Chef Showdown:
A chef-competition-beach-bash including an all-inclusive evening of epic proportions!
Indulge at 23 restaurant battle experiences and VOTE on your favorite chef competition dishes
Dive into the full bars around the 1/2 block VIP Hospitality Village featuring a variety of cocktails, Pacifico beer, wines from Bogle, Rabble, and more.
Additional seafood bites from GOYA and Celebrity Cruises
Access to the SEAFOOD WORLD RAW BAR open all night for your enjoyment
Samplings from Tequila Herradura Bartender Showdown
Hop in your brand new Cadillac
Visit the Baptist Health LIVE Healthy Zone
Toast with City National Bank
Refresh your palette with Wildgood
Celebrate at the Village Party with DJ PaulE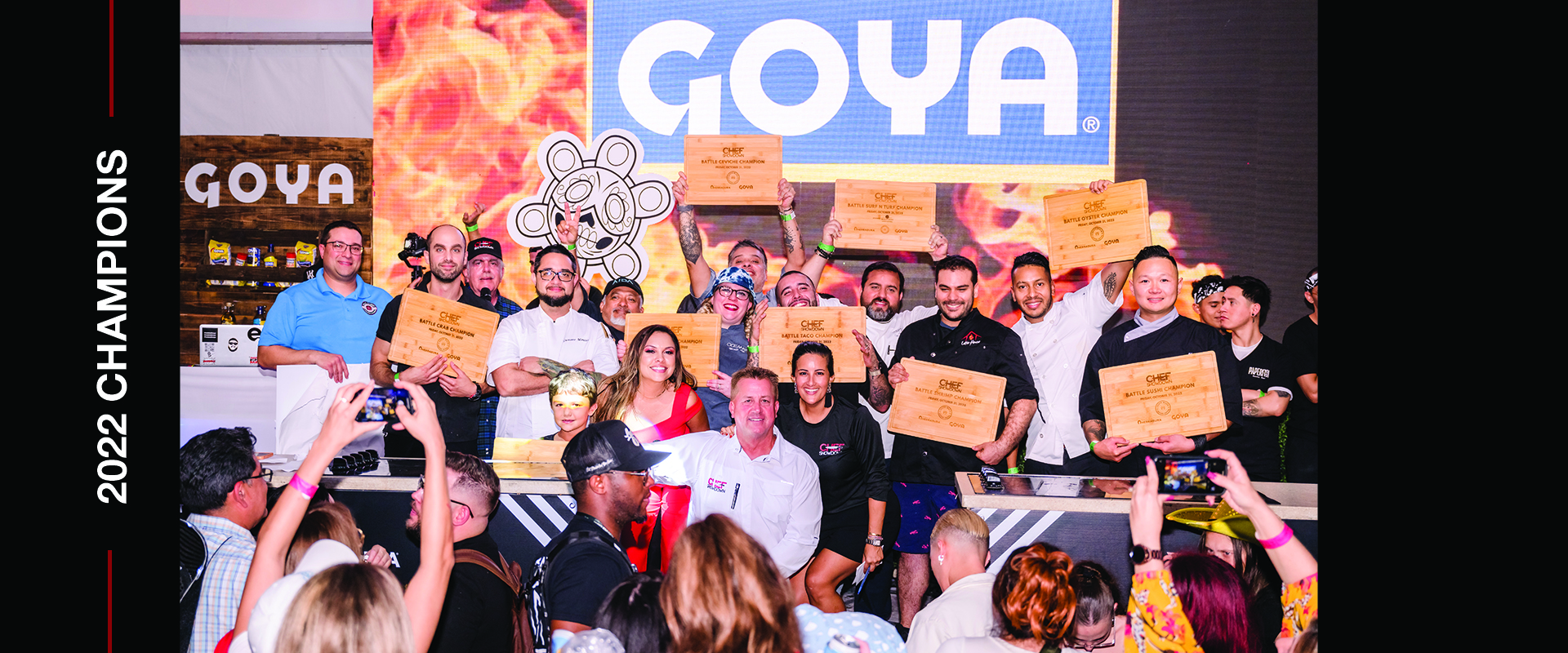 2023 Chef Showdown Lineup
South Beach Seafood Week 2023