South Beach Seafood Festival
Saturday, October 21, 2023
12 PM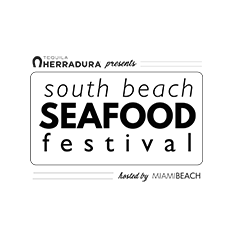 11th Annual South Beach Seafood Festival
Brought to you by Jack Daniels
Presented by GOYA
Hosted by City of Miami Beach
SEA you at the South Beach Seafood Festival, brought to you by Tequila Herradura, and presented by Goya Foods, and hosted by City of Miami Beach, and official bank partner, City National Bank.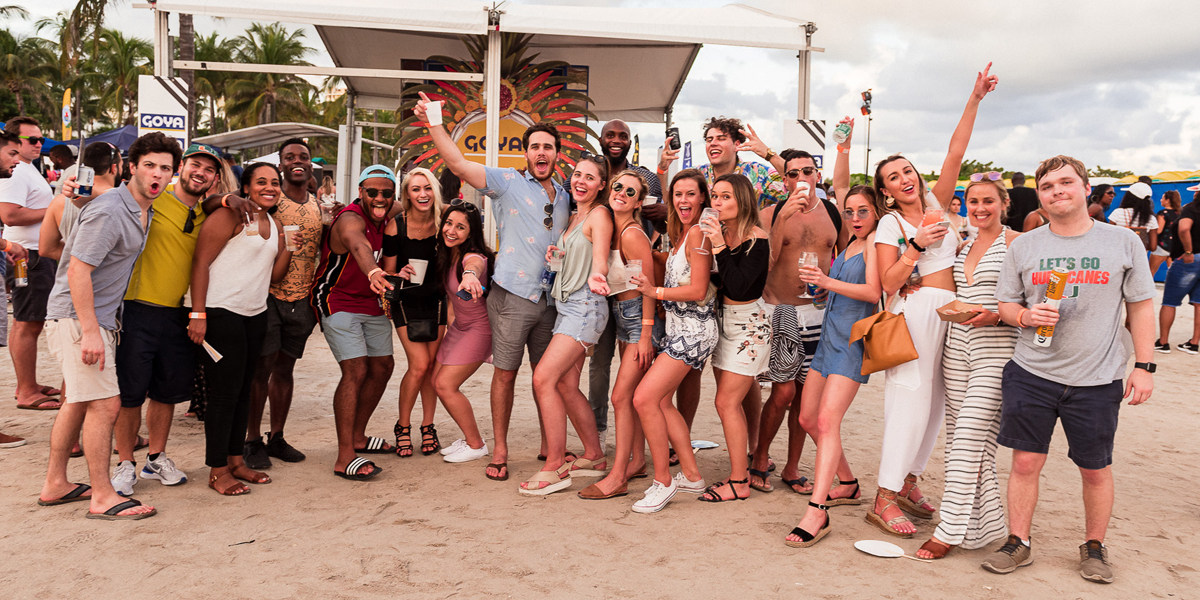 What do you get when you mix Miami's finest seafood restaurants curated to create pop up cafés on the sands of South Beach paired with complimentary all day open bar and live music for one day only? There's only one answer: It's Saturday's South Beach Seafood Festival!
Saturday, October 21st will host the 11th Annual South Beach Seafood Festival featuring selected restaurants' pop up cafés, 3 live music stages, interactive sponsor experiences, the kick off to stone crab season, and so much fun!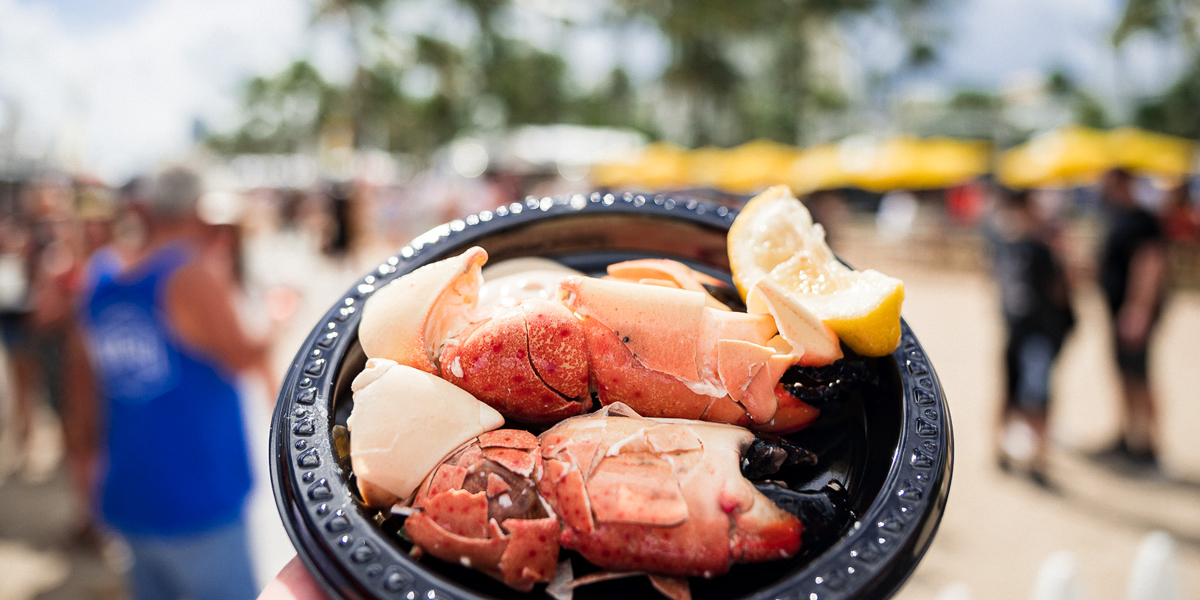 On the sands of SOUTH BEACH, enjoy cafes from Red, the Steakhouse – South Beach, The Lobster SHACK, Ella's Oyster Bar, Tacos & Tattoos, and many more serving you right on the sand with over 70+ menu items to choose from – it's five blocks of fun to be exact! Enjoy sharable portions of Stone Crabs, Steak & Lobster Skewers, Shrimp Tacos, Oysters, Shrimp Cocktail, Crab Cakes, Grouper in a Bag, Lobster Mac 'N Cheese, Po' Boys, and more. This is not your typical fried food festival but a fine dining experience with your toes in the sand. BUT please, don't go home hungry!

What you will find with General Admission:
What you will find with VIP Admission:

Entrance to the General Admission Festival Site, over four (4) blocks of fun on the sand!
Access to open bar from 12-7PM at any of the 30+ bar stations and beer garden.
Demesmin and Dover Live Music Stage presented by Jack Daniels featuring Live Bands (scroll down for more) and local DJ's
Access to Milam's Market Culinary Showcase Kitchen featuring Live Demos and lite sampling from local celebrity chefs
Access to all Restaurant cafés from Miami's finest seafood restaurants serving their signature seafood with delicious portions at festival friendly prices ($5-$10).
Access to Multiple Dessert Cafe's
Over 60+ premier menu items will all be available for purchase.
Unique interactive Sponsor Activations:

Pacifico Beach Club
Cadillac
GOYA
Sun Sips by High Noon
Live Music

All of the General Admissions Ticket benefits…

PLUS:

Special Entrance to the 1 ½ block VIP Hospitality Village
Unique Sponsor Activations:

Specialty Winery Educational Tents
Jack Daniels Air Stream
Bodega Herradura Club

Entrance into GOYA's Culinary Pavilion which by day features:

College Football Watch Party on 50ft Video Board
All day DJ's
After hours Live Music
Lounges and shaded seating
Private bars
Papa's Raw Bar sampling experience
Bodega Pop Up Bar

$20 of Food Vouchers to use at participating café's
PLEASE NOTE: Vouchers are provided with the purchase of a full price VIP ticket ONLY. Benefit is not applicable with any discounted ticket promotions
2023 Restaurant Partners to be announced.
11th Anniversary Saturday Festival Entertainment Lineup to be announced
South Beach Seafood Week 2023