Crabs, Slabs, & Cabs
Thursday, October 19, 2023
7 PM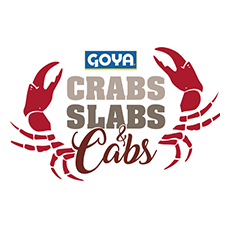 A one of a kind dinner experience at High Tide
If you love five-star Surf n' Turf and perfectly paired wine, please join us on Thursday, Oct. 19th during #SobeSeafood Week.
This event is getting a whole new experience for 2023 crafted in a new light with a 5 course one of a kind pairings seated dinner curated by 5 chefs joining together with GOYA's Executive Chef, Chef Fernando Desa, to educate your palate and enrich your senses and create their unique international take on the traditional surf n' turf dish. Enjoy flavors from around the world as each chef showcases creates a different course with their interpretation of the delicious pairing.
Hosted at the newly revamped Kimpton Surfcomber Hotel on 17th and Collins, guest will enjoy a one of a kind dinner experience at High Tide.
This year's CHEF PARTNERS To Be Announced in June. 
2022 Chef Partners included GOYA Foods' Executive Chef Fernando Desa and includes participation from celebrated restaurateur and Pubbelly Sushi partner José Mendín; Fiola Miami's Executive Chef Danny Ganem; Meat Market Executive Chef and Owner Sean Brasel; and Luca Osteria's Chef and Owner Giorgio Rapicavoli.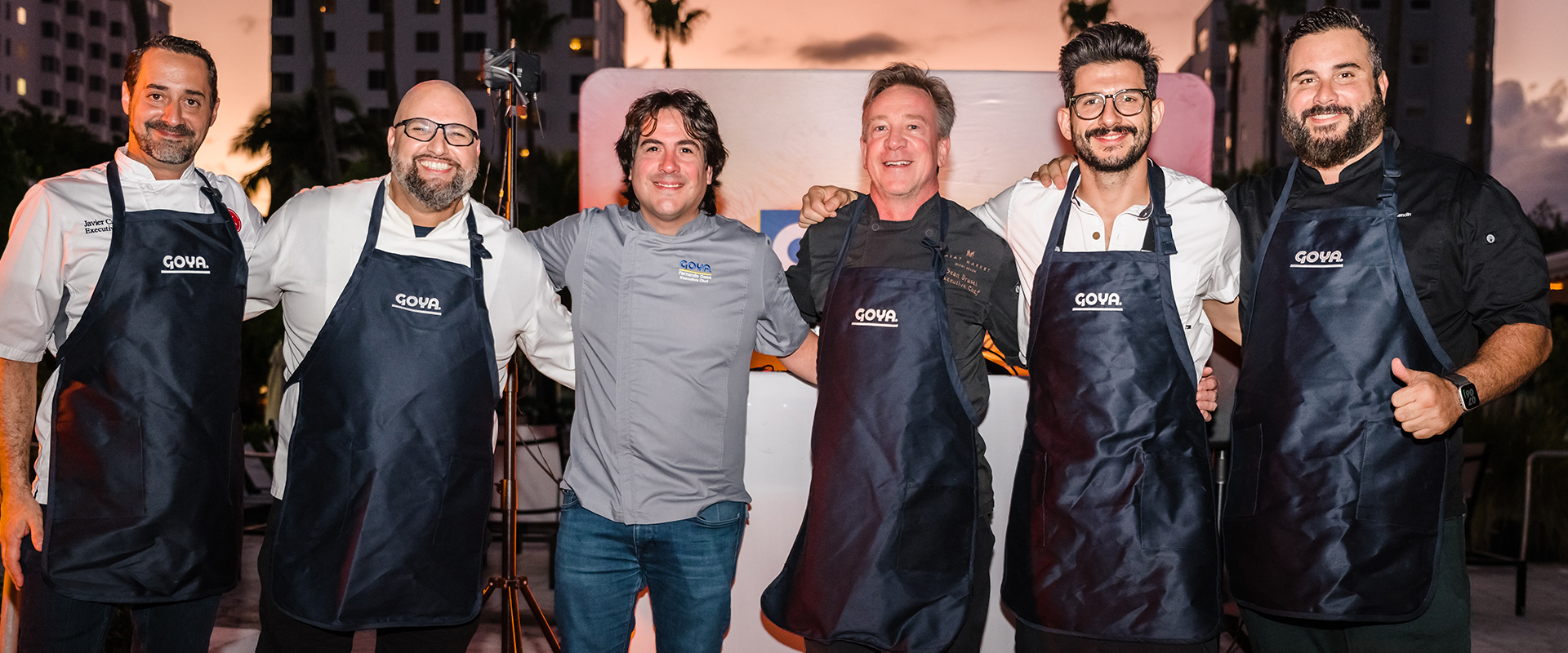 Breakthru Beverage Florida will be bringing together a Master of Wine featuring the best "Cab"ernet Sauvignons and more for each dish along with special add ons just for you, featuring Piper Heidsieck Champagne along with specialty chardonnays to lighten up the evening.
Brought to you by GOYA Foods and presented by Breakthru Beverage, Crabs, Slabs, and Cabs is highly exclusive and hosts only 150 people. Tickets are 100% all-inclusive.
How many ways can you pair fresh seafood, incredible meats, and decadent wine? Find out at Crabs, Slabs and Cabs!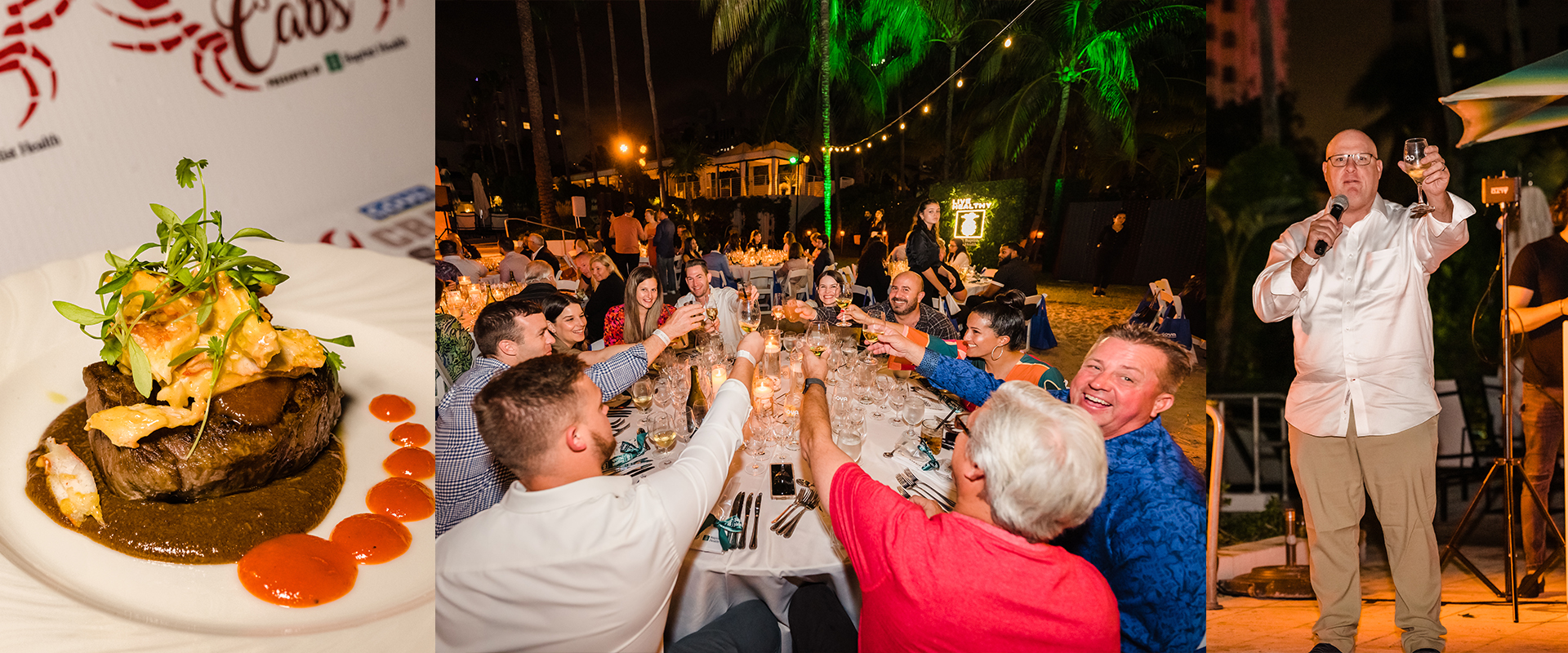 What you will find with your VIP Admission to the Crabs, Slabs, and Cabs:
Ticket benefits include:
5 course sit down pairings dinner for the ultimate seafoodie looking to dive into the ultimate surf n turf experience that will be a once in a lifetime dining experience.
An evening at one of South Beach's most beautiful hotel pool decks
South Beach Seafood Week 2023